About Scott James
About Scott James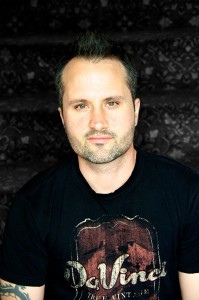 Scott James is a Myers Briggs Profiler and musician living in Hollywood California.
He was introduced to personality profiling by Eben Pagan and Wyatt Woodsmall in 2009. He later studied personality type under the guidance of Giovanni Cavalieri and went on to be formally trained and certified by Camronn Huff and Antonia Dodge.
Scott began blogging in 2009 on hist site at IndependentRockstar.com and has since written some of the most popular posts for CD Baby's DIY Musician and Disc Makers' Echoes blog.
Scott James is a brilliant profiler who truly cares about helping people. He understands musicians and was able to really get to the issues and figure out my true personality type in a short period of time. It was fun and I felt very comfortable talking to Scott. I highly recommend Scott James personality profiling.

Margaret McClure

Award winning singer songwriter and producer
My association with Scott has been truly life-altering.

Teresa Williams