To move or not to move: that is the question.
There comes a time in the life of most serious musicians to consider the possibility of moving to further their music career. Only a small percentage of musicians are born in a city that's considered a major music center with a thriving scene. The rest of us have a decision to make. Do we stay close to home or do we make a bold move, pack everything up and start a new life?
I made the decision myself to move from Rhode Island to Los Angeles about 12 years ago. I had been considering moving for some time and I remember how intimidating it was to me at first. Eventually I got up the courage and went for it. And it's made all the difference in the world.
I remember how exciting it was when I finally made the decision. Driving across the country, boldly going where I had never gone before – it was a real thrill!
Once I got to the other side and settled in to my new life I went on to find out a lot of things that I never would have known or understood if I had stayed home. A whole new world had opened up to me. This has turned out to be my favorite decision I've ever made.
So what about you? Should you stay or should you go?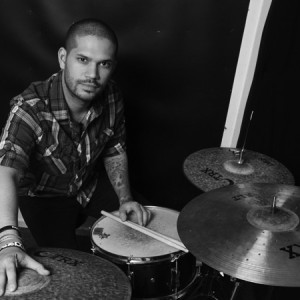 This is the question that our friend Demian Arriaga asks in the latest episode of 'The Music Mentor Podcast'. Demian is a drummer and percussionist from Caracas, Venezuela. He made the move to Boston, MA to attend Berklee College of Music and then, ultimately, to Los Angeles, where he's gone on to play with artists like The Jonas Brothers, Richie Kotzen, Victoria Justice and Ariana Grande. Demian is one of the most insightful musicians I know. If you're looking for some words of wisdom to help guide you on your path as a musician then he's your guy.

Subscribe on iTunes: https://itunes.apple.com/us/podcast/demian-arriaga/id1081977825?mt=2