Of all the musicians I've profiled, I think David Bowie is one of the most interesting and mistyped. He was an anomaly, a genius and a pioneer. He was amongst the first artists to come out gay or bisexual, he was the first to release a single on the internet and the first to build a financial instrument to sell shares in his music catalog.
So was he an ISFP or an INTJ?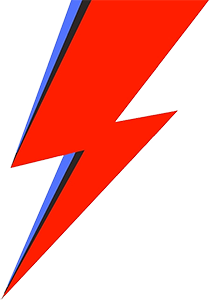 In my opinion, there's a false consensus on David Bowie's Myers-Briggs Type. In the video posted below I'll give you my opinion at length.
The video is advanced. If you're not familiar with the cognitive functions then you can go here: Cognitive Functions to learn more. Even if you don't understand the functions though, it should still be worth watching, and hopefully it will encourage you to learn more.
In the video I explain what I saw that gave away his true type. I'll go into detail and show a number of clips that help illustrate my points. I'll also explain why he breaks the stereotype of his Myers-Briggs type and show you an example of another musician of the same type, my friend John Oszajca, so you can see the parallels and draw the connection.
I use Prince several times as a counter-example to compare the types, so if you're a Prince fan, like me, than you should enjoy that too.
Often, when a person's Myers-Briggs type is accurately determined it helps unlock a new level of appreciation and understanding. That was certainly the case for me as I went from a casual enjoyer of his music to a true fan. I hope this video will help you to appreciate and understand him in new ways as well.
If you'd like some more tips on how to tell what personality type other people are, you can find them here: Personality Profiling Tips
If you'd like me to analyze your personality you can book a session here: Personality Analysis Session
If you're an iNtuitive Musician then I invite you to join us in the iNtuitive Musician Facebook Group.